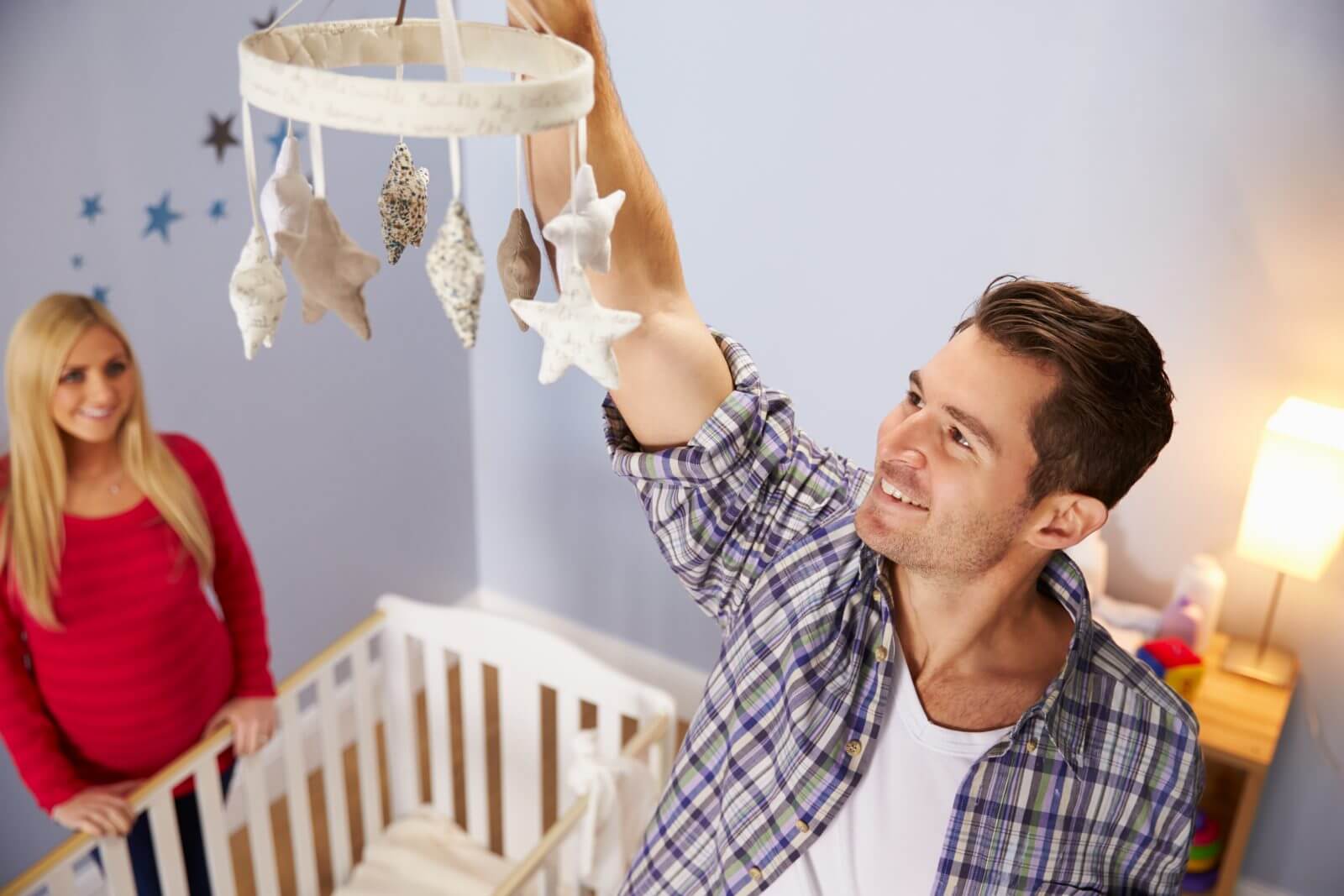 15 Jun

Design With Littles in Mind: Ways to Make Your Nursery Stand the Test of Time

As you get ready to welcome your new little one into the world, you're going to turn your attention to the nursery at some point. When designing your ideal nursery space, it's important to invest in the right things that will keep your little comfortable while at the same time 

Let's take a look at a few ways you can design your nursery while saving a little money and ensuring the safety of your little one:
1. Follow safety standards!
Child-proofing your nursery might sound like a no-brainer, but you want to make sure you take the proper regulations into account even so. There are several areas you will want to pay special attention to:
Furniture

: The crib posts need to be

high enough

so that their clothes can't become caught (usually over 16 inches tall). The slats should be close enough together so that the baby doesn't get their head trapped. You should also

affix furniture

to the floor so that the little one can't accidentally pull anything over on themselves.

Windows

: Keep furniture away from windows. Invest in blinds that don't have long cords, and make sure any curtains don't have beading or cords that could become loose and potentially become a choking hazard. You should also check to see if the windows are leaking, and

contact the experts

at CMW General Contractors to repair them if necessary.
2. Invest in what counts
Babies are expensive — no one is debating that fact! So saving money wherever you can is a good idea, whether the extra goes into your vacation fund or into their college savings. Buying things that will grow with them now (like rear-facing car seats that they can use until toddler age or cribs that can transform into toddler beds when they get older) is a good investment for the future and can keep you from needing to buy a new one (whatever it is) every year.
3. Floorplans are your friend
When trying to fit all of these things into one space (e.g., the crib, the car seat, the changing table, the storage unit for diapers and clothes, etc.), it can be overwhelming! It might be useful to try to plan everything out in a blueprint-style plan so as to visualize it all before you buy any furniture or bigger items. You can have the crib centralized, with the changing table next to it, or put the crib in the corner — whichever you want, and whatever will be the most practical for when you're getting up in the middle of the night for feedings and diaper changes. You'll thank yourself later!
4. Consider wallpaper
As you turn your attention away from security and budget and get into more aesthetic choices in your nursery, you might wonder what to put on the walls. Along with colorful paintings and block letters, some new parents are considering investing in wallpaper instead of spending time on paint. This is a great idea if you want a durable, customizable, and attractive option while at the same time saving time on application. Print-on-demand wallpaper is customizable and is never out of stock!
Enjoy this time
As you welcome your new family member to the world, just remember: The most important thing right now is spending time with them and helping them get acquainted with life on Earth. 
When you're ready to design and build your dream nursery, get in touch with the experts at CMW General Contractors. We can help you build your baby's new home to your specifications so you can get started on the right foot. Call today!