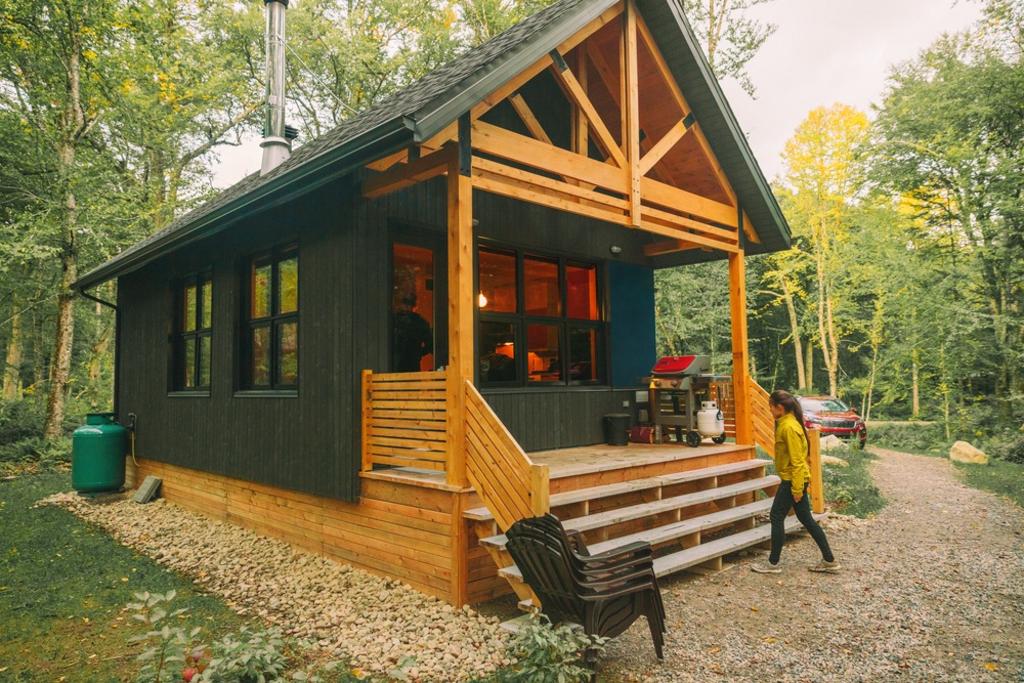 06 Aug

Fundamental Tips for First-Time Vacation Rental Investors

The vacation rental industry has exploded over the last decade. It's now normal to stay in someone else's home, and more and more travelers are discovering the benefits. In many cases, vacation rentals are more comfortable, more private, and offer more amenities than a hotel stay. Plus, it's often less expensive. 

There are plenty of benefits to consider as an investor as well. You can generate steady passive income, enjoy value appreciation on your property, get various tax advantages, use the rental for yourself and your family, and much more. If you're ready to invest in your first vacation rental, CMW General Contractors has some practical tips to keep in mind in the early stages.
Research locations.
One of the most essential factors in choosing the right vacation rental property is the location. You must consider what kind of place you would want to stay on vacation. In most cases, travelers want to stay somewhere with easy access to beautiful, natural scenery, such as the beach or mountains. However, it's also important to do some research into other factors before committing to an area. For example, what are the vacancy rates like, and are there plenty of nearby attractions like dining, shopping, and entertainment? 
Assess each property.
Once you've determined a location for your vacation rental, you'll need to evaluate any properties under consideration. Estimate the return on investment of each property so that you can compare and make the best decision. This can be a complex process. But in the simplest of terms, it involves taking your expected rental income and subtracting it from all of your expenses, including the mortgage, maintenance, repairs, and taxes. 
Get pre-approved.
Pre-approval gives you an idea of the type of property you can afford. But it can also give you a leg up on the competition, especially in hot vacation markets. Essentially, getting pre-approved for a loan on your investment property shows sellers that they can trust your offer. Be sure to work with a lender that has experience in vacation rentals. 
Make an offer. 
Cash is attractive in real estate, and that includes vacation rentals. If you'll be paying cash for the property, plan to put at least 10 percent down in earnest money. If you'll be financing the property, budget for 1 to 2 percent. With a loan, you should expect to pay at least 20 percent down on the property. 
Get firsthand experience of the property.
One of the most practical ways that you can position yourself for success in real estate investment is to stay at the property yourself. So, schedule a few days and nights to stay at your vacation rental to experience what guests will be experiencing. This will enable you to see firsthand what guests will need and improvements you can make to the property. 
Hire a property manager.
Purchasing a vacation rental is one thing, maintaining it is another. Oftentimes, keeping up with a property is where investors grow tired and become overwhelmed. Consider investing in a property management service so that you can make the most of your passive income. A property manager can fulfill every need for both landlord and tenant.
Other business considerations.
When it comes to making your vacation rental business official, you'll want to come up with a name and business entity. When choosing a name, make sure it's available by searching on your state's Secretary of State website. In terms of picking a business entity (sole proprietorship, limited liability company, etc.), each one comes with different legal and tax benefits, so research your options carefully.
As you grow your vacation rental business, it may be necessary to hire employees to help with the day-to-day tasks. Instead of handling payroll on your own, you can automate the process by using payroll software. Effective software will allow you to easily calculate wages and taxes, track employee time, approve and submit timesheets, and create invoices. 
Investing in a vacation rental is one of the best ways that you can kick-start an investment portfolio and build wealth. And there's never been a better time to get started. Along with considering the tips above, keep researching how you can make the most of your vacation rental investment. The more you prepare, the better your chances of a lucrative venture!
If you're ready to add an outdoor kitchen or swimming pool to your vacation property, connect with the dedicated and experienced pros at CMW General Contractors. 210-394-7792