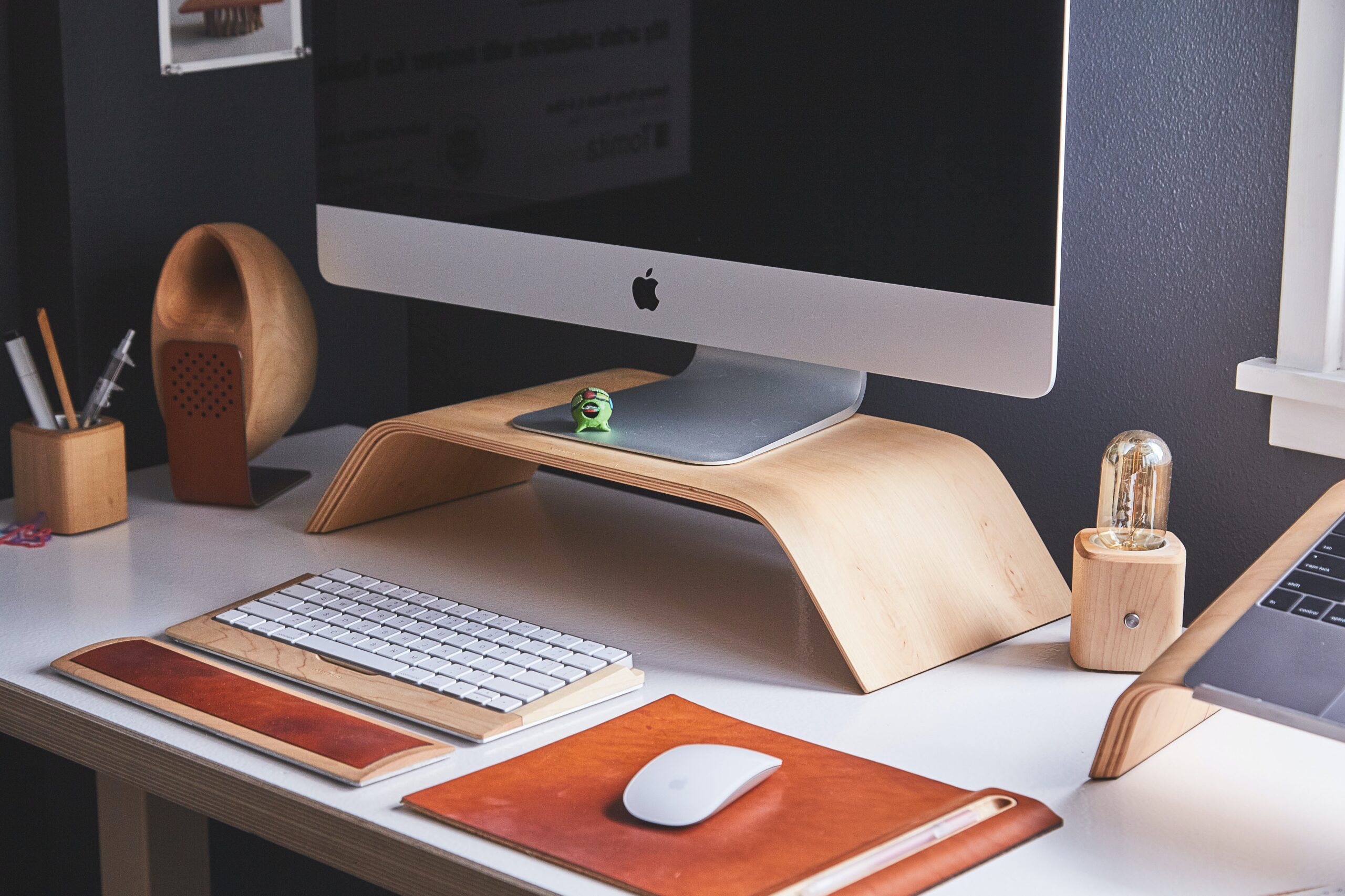 28 Sep

A New Business Owner's Guide to Setting Up an Ideal Home Workspace

Starting your own business is a great way to seize greater financial freedom and create your own professional success. It is also easier than ever to launch a lucrative venture from the comfort of your own home. Whether you are starting an e-commerce enterprise or offering your unique skills on a freelance basis, you can do so with the right software and a suitable home office. In fact, your workspace plays a much larger role in your business's success than you might realize. By knowing your options for setting up a perfect home workspace, you can begin running your business with confidence and efficiency.
Option 1: Redesign Your Current Office Space
If your home has a space that you can repurpose as a dedicated home office, then you are already off to a great start. An effective office starts with a comfortable workstation equipped with all the hardware and software you need for your everyday routine. Experts explain that you should also add office plants to your workspace so you can enjoy the productivity benefits that they provide.
Option 2: Renovate Your Current Home
Your home might be perfect for all your familial needs, but it might need a little renovation if it lacks a space you can use for operating your business. Contact CMW General Contractors to discuss your options for adding an additional room to your house. Do your research to ensure that your chosen contractor is fully licensed and certified, and be sure to check customer reviews as well.
Option 3: Buy a Larger Home That Can Accommodate Your Business
Some businesses require more space than others, and it's possible that your current home cannot fully accommodate your professional needs. You might need to find a house with enough storage space to hold your products or a large studio area where you can work your craft. Get a better idea of your house-hunting budget by using a home valuation tool to understand what your current property might be worth on the market.
Make Sure To Have a Business Plan
If you are still in the process of launching your home-based business, you need to have a functional business plan to serve as the foundation of all your operations. Your plan should describe the nature of your business, its goals, and how you will sell your services. These early stages are also the prime time to settle on a business structure and determine your funding options.
Streamline Your Business Tasks
After settling into your new workspace, you can start building a routine for handling daily administrative tasks for your business. Accounting, invoicing, and customer service are all processes that you can streamline with the right tools. For example, you can use an online invoice generator to create customized invoice documents from a selection of pre-made templates. The best invoicing tools allow you to instantly download your completed invoice for personal use. By sending out a professional and visually-impactful invoice to your clients, you stand to get paid quickly and on time.
Every successful business starts with a great idea and a detailed business plan. However, it takes a suitable environment to operate a business to its fullest potential. Once you know your path to creating the ideal home workspace, you will be on your way toward a thriving entrepreneurial career.